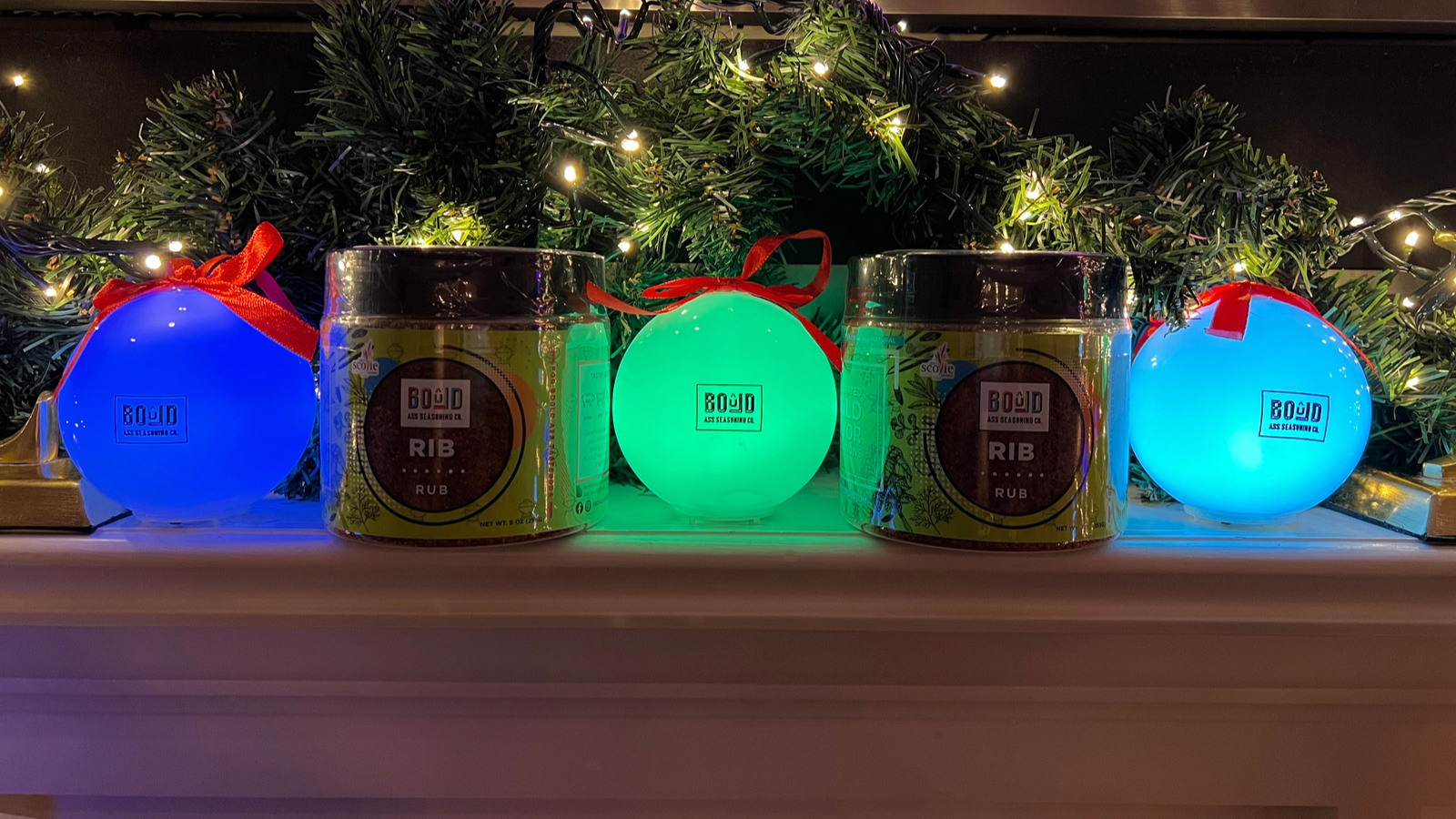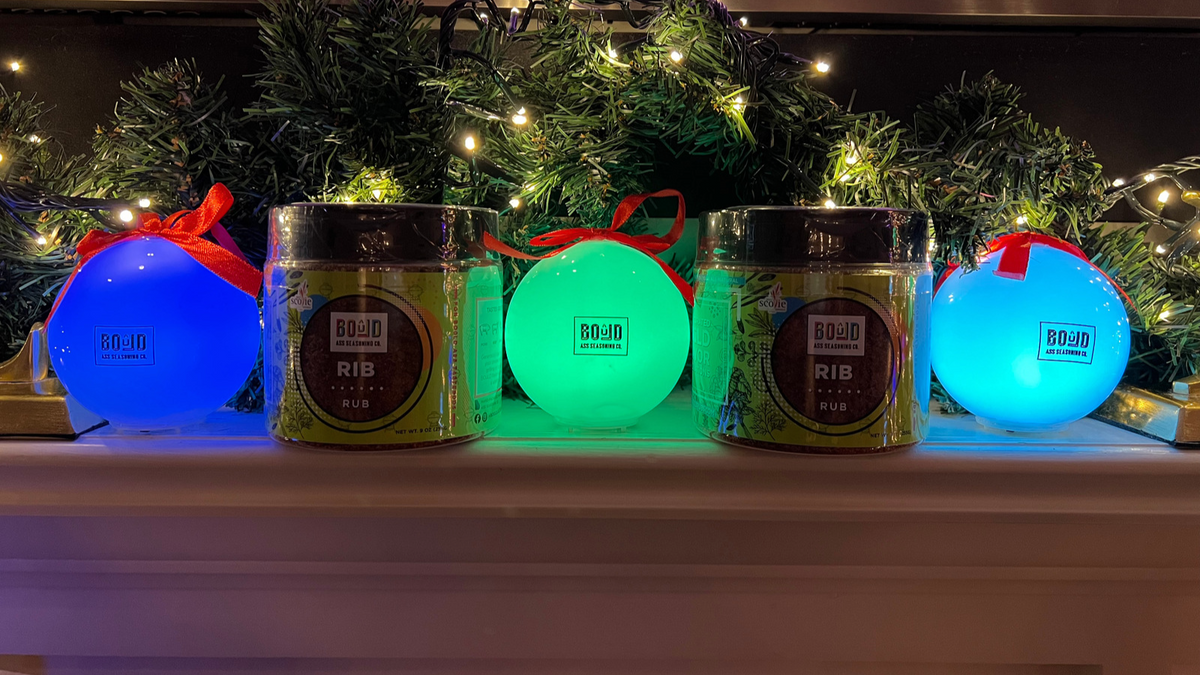 BRING our BOûLD ASS flavor to your Tree this year!!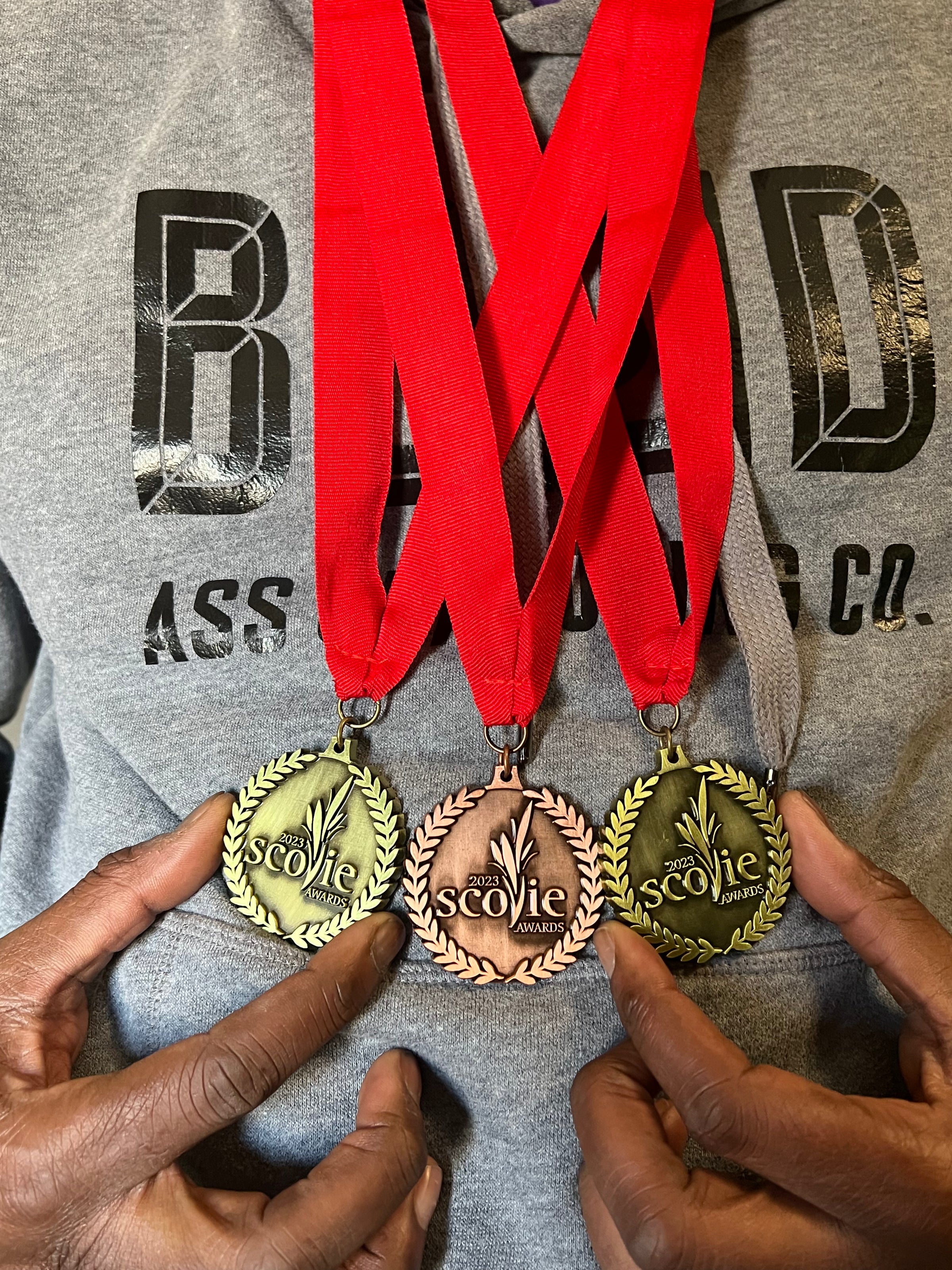 AWARD WINNING
BOûLD FLAVOR!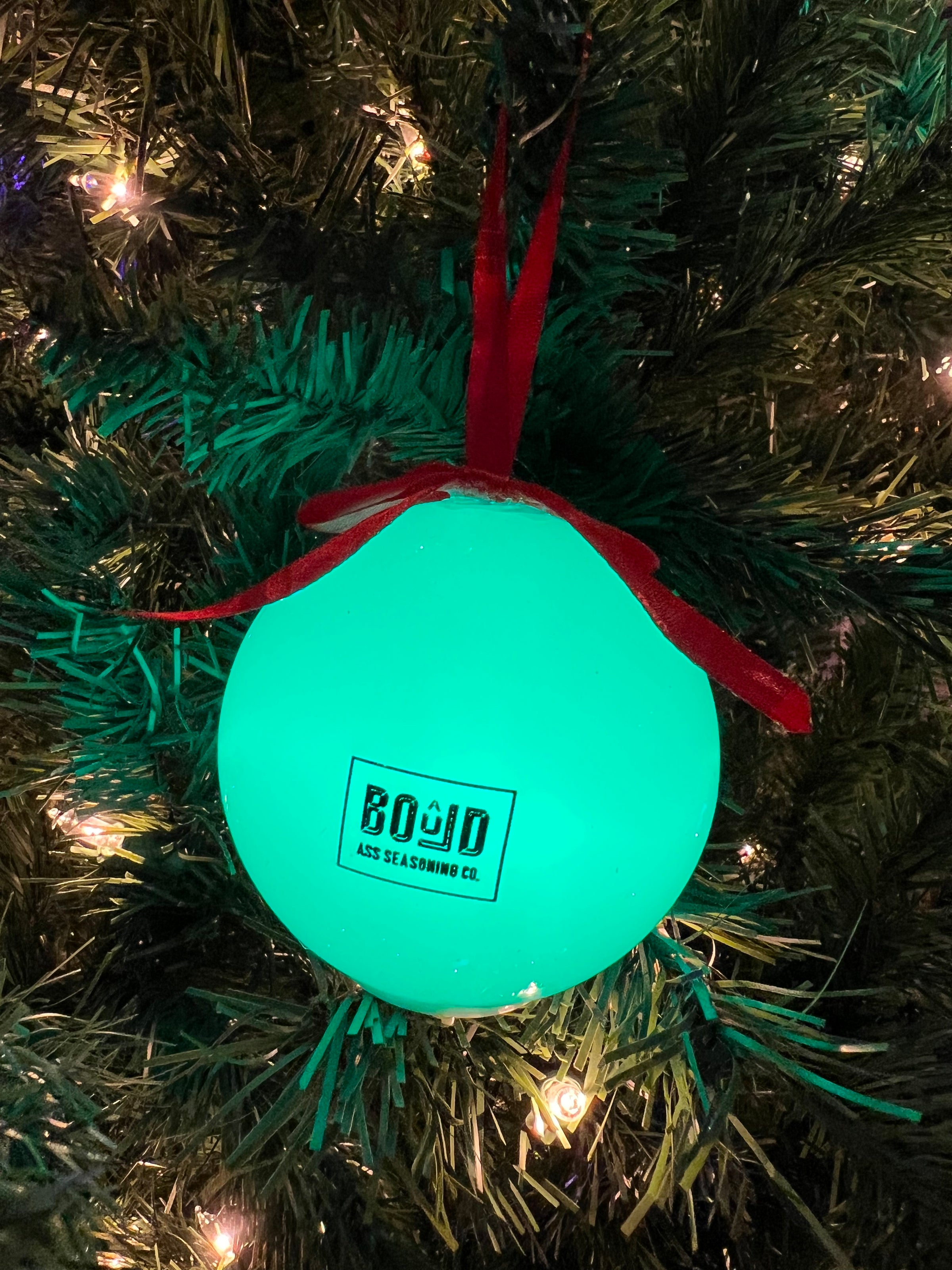 Wishing everyone a safe & happy Holidays!
Sweet-Savory-Satisfying kick!!
TRY our BOûLD Ass Rib Rub
🙌🏽 Hand-crafted in Small Batches!!
💫 FRESH INGREDIENTS..FULL FLAVOR!!
💫 This BOûLD flavor combination pairs perfectly with Pork, or Beef, yet is versatile enough for Chicken, Seafood & Veggies.
💥 Psst the secret is out...SHAKE our RUB on your Popcorn for a BOûLD twist to Movie Night!
What's BOûLD about our seasoning?
Award Winning Flavor!
🏆2x 2023 Scovie Awards 1st Place - Low Sodium Dry Rub
🥉2023 Scovie Awards 3rd Place -Label
🥈2022 Zest Fest Fiery Food Challenge 2nd Place Seafood
🥈2022 International Artisan Flave Awards 2nd Place Rub
🥉2022 Scovie Awards 3rd Place Low Sodium Dry Rub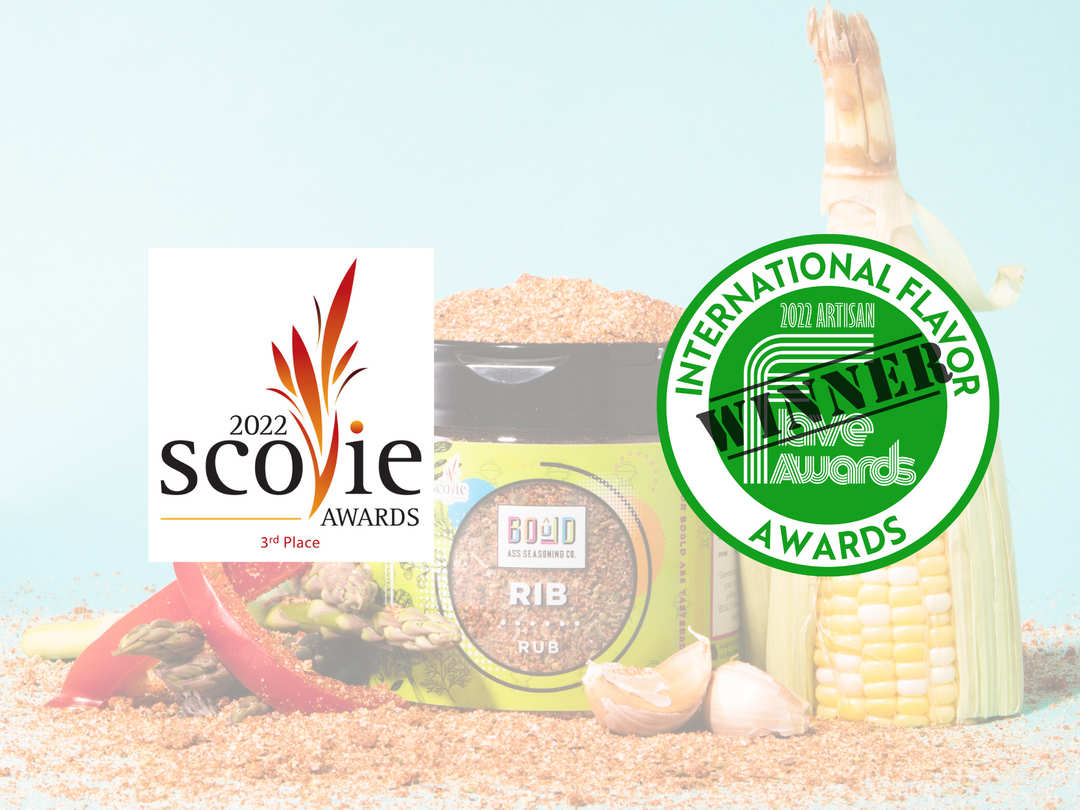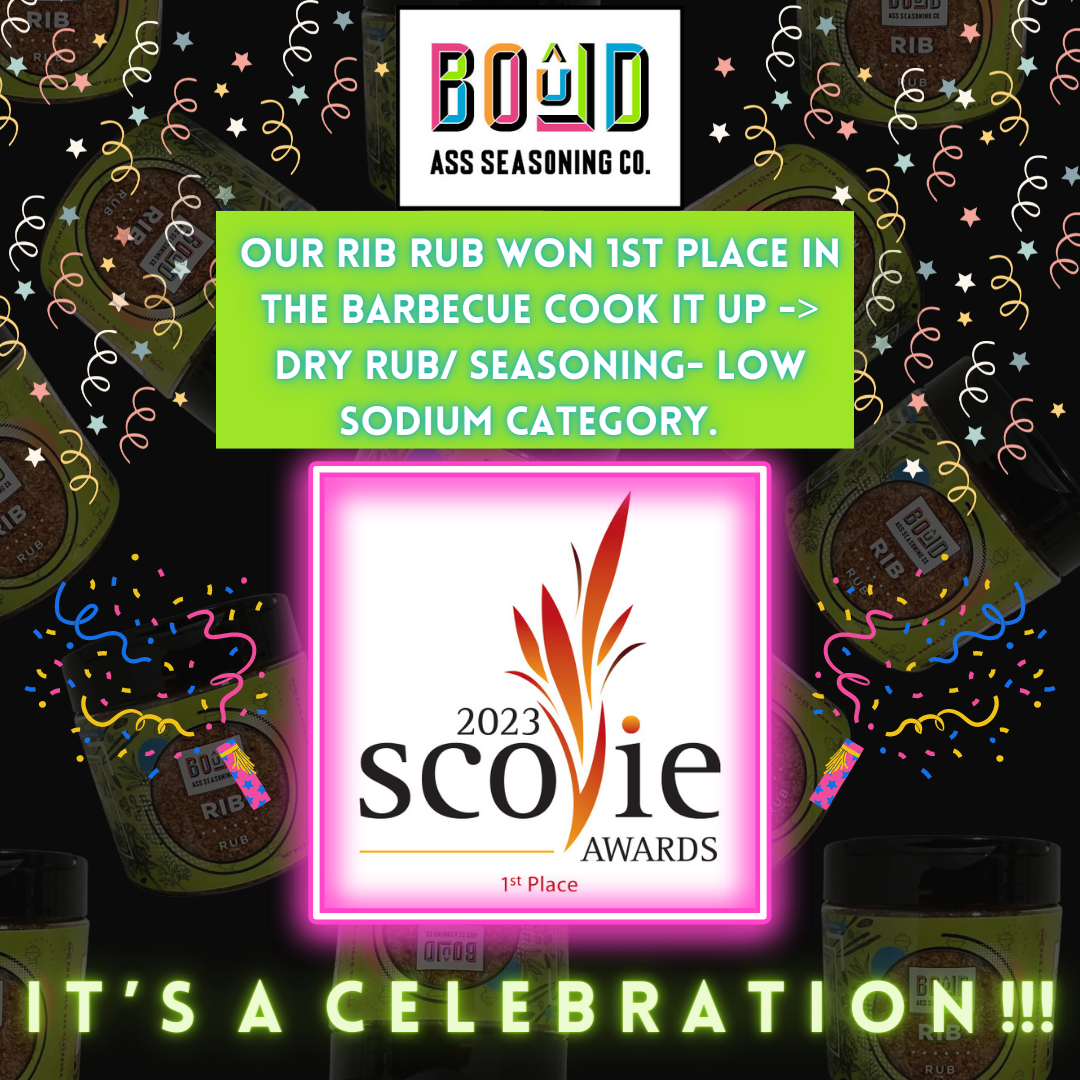 Don't take our word for it
★★★★★

We have a pantry full of spices...this is one of the best I've had in years! Highly Recommended!
★★★★★

If you're looking for a dry rub that will amplify the flavor of your
meats and vegetables, BOûLD Ass Seasoning is the one! It's so savory and delicious, giving your meal that extra kick that it needs to keep you
wanting more.
★★★★★

I love this rub. It goes perfectly with ribs like peanut butter goes
with jelly! And it's so versatile, too— not only great with beef or pork,
but poultry and veggies as well!
★★★★★

Question: What is a pescatarian doing buying a rib rub? Answer:
Getting an amazing seasoning for fish and veggies! I've tried this rub
on all sorts of fish and vegetables - hands down perfect for each and
every one.
★★★★★

I do a lot of outdoor cooking on my Kamado Joe and have purchased a lot of rubs. Hands down this is the best and the only one I'll use moving forward. It's great on any protein and really gives grilled corn a nice flavor too.
★★★★★

I use this rub on everything. So much flavor. Sweet with a kick of spice. Would recommend to anyone who loves to barbaque to have this in your cabinet. Just ordered more!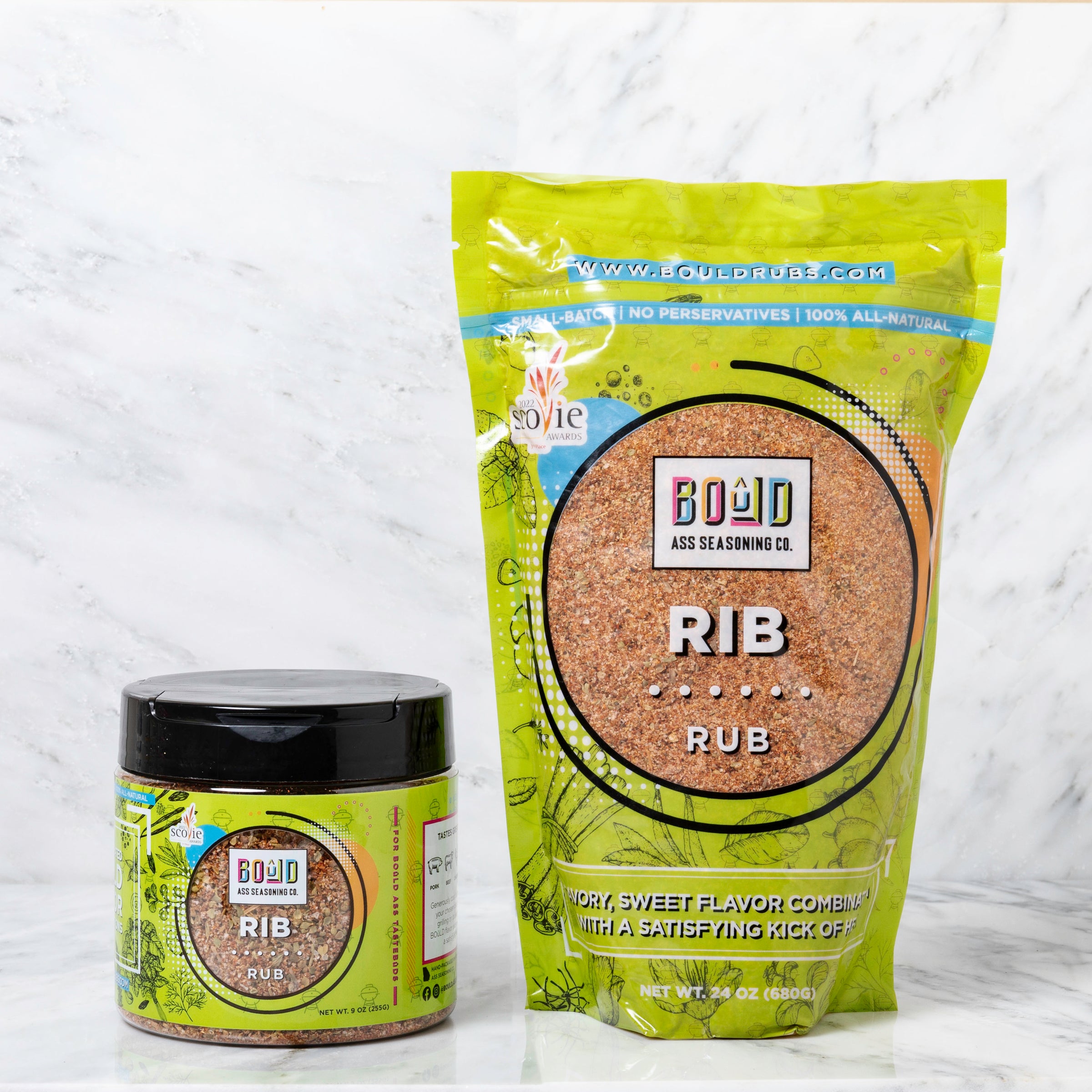 Our Sustainability Promise
BOûLD Sustainability Efforts
Making sustainable and environmentally friendly choices where possible is important to us as a brand.
Learn More