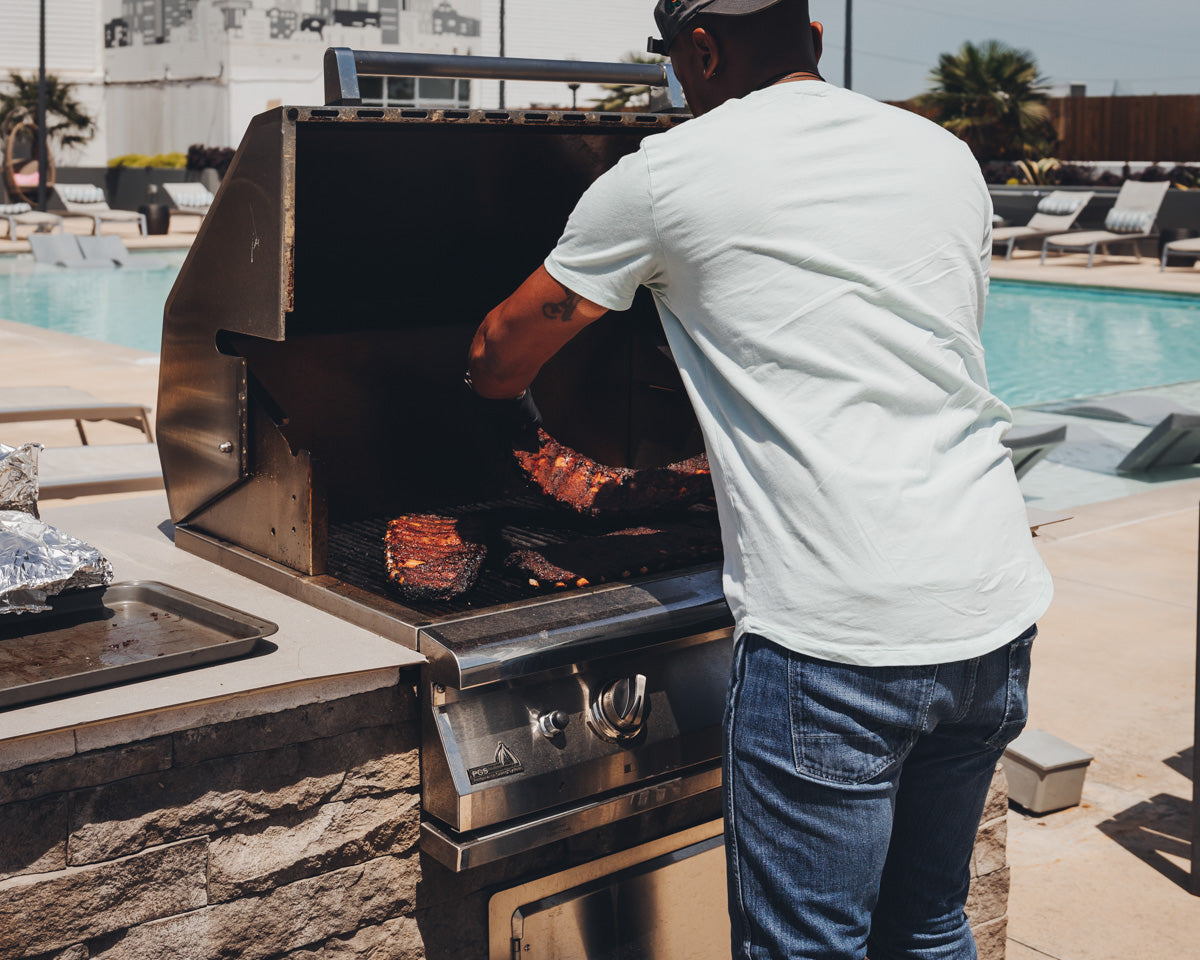 Friends, Family, Tailgaiting... And Grilling
We met in 2012, and one thing was certain after we got married we both enjoyed having friends over to our home and throwing University of Florida football tailgating events.
Alex has had a passion for grilling from the age of 14, so naturally, he'd fire up the grill for almost all gatherings and events. Domonique who's naturally creative often let it show in the pursuit of always wanting to try unique dishes at restaurants and while cooking at home. This led to having many options in the spice cabinet, from which we were always combining different flavors to find just the taste we were looking for! In this case, it was curating a BOûLD Rib Rub that's soo full of flavor dare we say…no SAûCE required!
The cutting board featured in the photo was created by Domonique, check out @bouldrickcreativehouse to see more of her creations.
In 2020, Alex took on the grilling moniker @The_SlabGuy, and we remastered and fine-tuned our Signature Rib Rub blend. Now we're ready to share our BOûLD Ass Rib Rub with more than just our immediate friends and family!
We know…what's with the "û" in "BOûLD"?
Our last name is Bouldrick, and it's often mispronounced. It's BOûLD-rick, like BOLD-rick get it? A double entendre for the rap fans!
Why BOûLD "Ass" Seasoning?...lol no one knows what it means, but it's provocative! 😏
- Be BOLD,
- BOûLD-rick
- BOûLD Ass Seasoning Co.